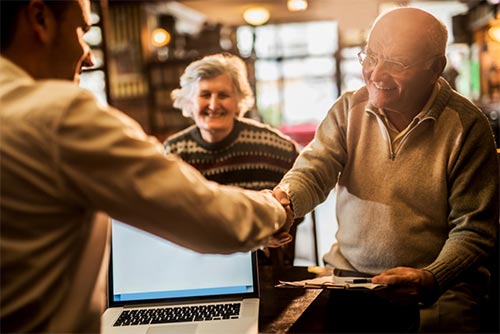 It seems like often in life when I'm trying to make a big decision I feel frozen in one place. That's when I tend to reach out to someone to talk about it. Helps me think it through more clearly and start making progress again.
If you're considering a reverse mortgage, or at least curious about one and how it works, you may be feeling the same way. Your hard-earned investment – the equity you have in your home – is one you understandably want to protect and manage correctly.
As a reverse mortgage specialist, that's one area I can help talk things out with you!
To get more information, I would suggest you take a closer look at my website and then do a rough estimate on your figures. The National Reverse Mortgage Lenders Association offers a reverse mortgage calculator on their website you might find helpful.
Once you get an idea of how a reverse mortgage may work for you, then it's time for us to get together and really take a look at your numbers and your goals.
When you're ready for that, I'm happy to help. Call me at 480-788-9221 anytime and we'll get those tough, yet important, conversations started.
Categorized in: Reverse Mortgage, Uncategorized